With a foreword by Manolo Blahnik, Peter Schlesinger's Checkered Past is a unique snapshot of a largely undocumented collision of art, fashion and music.
Published a couple of years back, Checkered Past is ripe for reappraisal in the light of designer Antony Price's return to off-the-peg menswear in November this year via our new fashion label THE LOOK PRESENTS at Topman.
All will be revealed in the coming weeks; suffice to say Antony's new range of suits and evening/party wear will make for a glam and very rock & roll autumn in 08. Meanwhile, read all about Antony's work with Roxy Music, Duran Duran, David Bowie and Mick Jagger in Chapter 17 of THE LOOK.
Antony, who has recently been working with Daphne Guinness for her range at Dover Street Market, has influenced the likes of Christopher Kane and his appearance in Checkered Past confirms his place as one of the favoured designers of the 70s art/fashion milieu grouped collectively under the title "Them" by style commentator Peter York.
These pop culture-fixated pre-punk precursors are also covered in THE LOOK; they rejected hippie and prog in favour of novelty, retro and post-modernist style and design, hanging out everywhere from Glyndebourne to Biba's Rainbow Room, listening to Ferry, Bowie, Kilburn & The High Roads and reggae while wearing clothes from Ossie Clark (Schlesinger is wearing an Ossie snakeskin biker jacket on the book cover), Zandra Rhodes, Miss Mouse, Pamla Motown, Mr Freedom, Swanky Modes, Acme Attractions, Howie and Zapata (where Blahnik was employed), and, of course, Antony Price.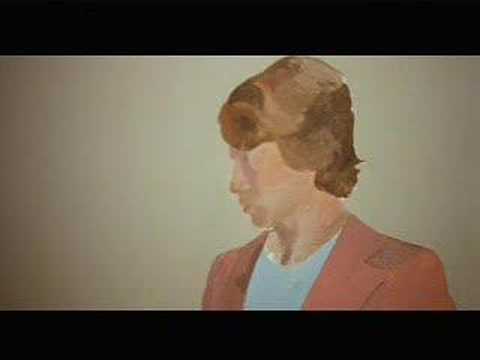 As David Hockney's erstwhile partner (their relationship breakdown is examined in Jack Hazan's brilliant "Them" movie A Bigger Splash), Schlesinger was at the heart of this scene, and by toting his camera around, compiles in Checkered Past a unique record of this exciting slice of London life. The images are lent acuity by Schlesinger's relative youth and objectivity; he'd arrived in grey London fresh from California in the late 60s.

© Peter Schlesinger
Among the highlights of his book are encounters between Hockney and Cecil Beaton (surely this shot is the very personification of dandyism?); Mick Jagger in a long djelaba in Morocco; portraits of Ossie Clark, Celia Birtwell, Bianca Jagger and Andy Warhol; Ferry, Price and author/photographer Eric Boman having a right old knees-up; and the amazing Amanda Lear letting her hair fly.

© Peter Schlesinger
Chronologically, the book's last image is this unblinking portrayal of Malcolm McLaren and Vivienne Westwood's Sex shop frontage; a portent of things to come and an end to the essential innocence – for all the bitching, drugs, hard-partying and break-ups – of Them.

© Peter Schlesinger
"A group who take a dim view of much Them-ness are the people who run Sex," wrote York in Harpers & Queen. "The Sex people hate retro and seem perfectly sincere about it."
However, at THE LOOK's Clash Culture event last year York – pictured here with designer Mikel Rosen – quipped: "Them never actually went away. They just became Us."
Too true. While THE LOOK PRESENTS prepares to bring Antony Price to a fresh generation of male peacocks, Celia Birtwell is going great guns at Topshop and Marc Worth is soon to unveil the new Ossie Clark label. Meanwhile, at Dover Street Market these days you'll find such ultra-Thems as sculptor Andrew Logan, artist Duggie Fields and designer Zandra Rhodes.
Viva Them!
Buy Checkered Past at Amazon.Peter Schlesinger is an artist and sculptor. You can buy original prints from his book.
Keep your eye on THE LOOK for announcements about Antony Price's new menswear range.
Peter York has a regular column in The Independent.
Shoes, Photographs, Conversation or go straight to The Man.