Just upturned: rare footage inside Malcolm McLaren and Vivienne Westwood's Let It Rock at 430 Kings Road in the summer of 1972, shot for a slot on the nightly BBC1 magazine show Nationwide about the Wembley Stadium Rock & Roll jamboree in July of that year. Extracts were later used in Julien Temple's Sex Pistols' biopic The Filth & The Fury.

Included are visits by some tasty Teds – including the immortal and pint-sized Tongue Tied Danny – to LIR. Check 'em out as they enter the shop, the frontage of which which has been opened up with the chalkboard outside advertising the 50s wares.
Interior scenes feature the familiar Odeon wallpaper, austerity furniture and ephemera as well as Trevor Myles' jukebox from the shop's previous incarnation, Paradise Garage. This remained inside 430 until the overhaul from SEX to Seditionaries in December 1976.
Meanwhile there is also a longer extract from a German study of the phenomenon called Treffpunkte 1972; featuring contributions from Elvis biographer Jerry Hopkins and Radio One DJ Emperor Rosko (who officiated at Wembley). Among the highlights is a few seconds of the pink and black Let It Rock sign as some Teds jive on the pavement outside.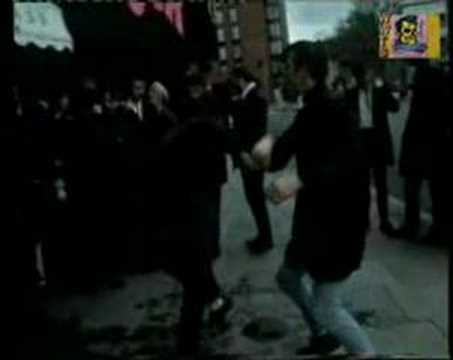 For the definitive story of Let It Rock see Chapter 19 of The Look: Adventures In Rock & Pop Fashion.